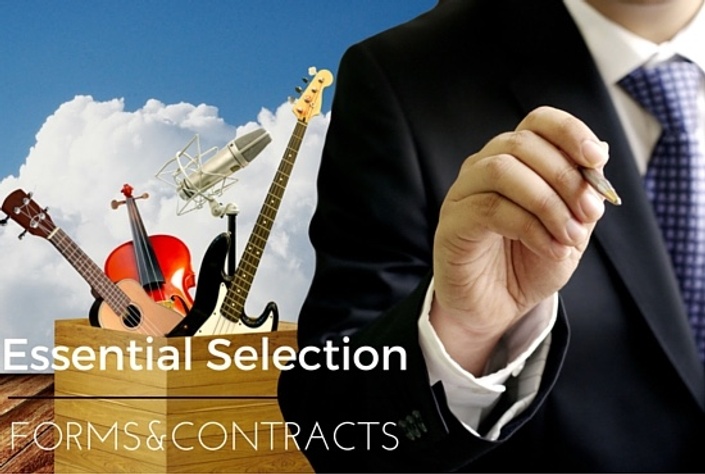 Selection of Forms and Contracts for the Music Industry
If you want to give yourself the best chance of success, going through a proper set-up process is important
A complete selection of music business contracts, (PDF and word doc format!).
SAVE MONEY: These forms and contracts are great to take to a lawyer and ask for updates rather than a whole doc created.
You should NOT assume that these contracts and forms are legal documents ready for your own deals…IT'S NOT. To be clear, I am NOT giving you legal advice. however it's a good base to work on.
56 Contracts and forms for:

ASCAP
BMI
Venue booking
Co promotion
Distribution
Fideo release
invoices
licensing
marketing
Merchandising
Non disclosure agreement
Parental consent
Photographer agreement
Recording contracts
Compilation agreement
Sponsorship agreement
One Sheet Template
Marketing Plan template
IRS Forms
ISRC registrant application
Soundscan form application
Nielsen BDS Form
Library of Congress forms
And more