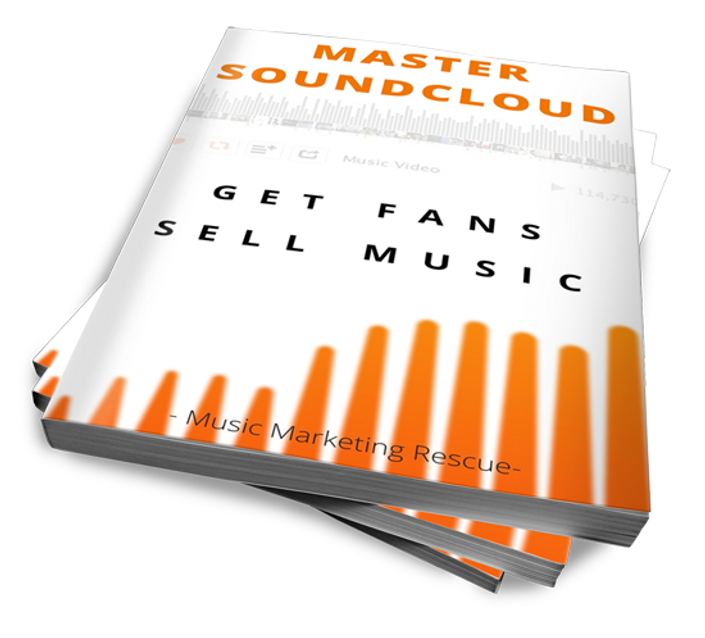 Ebook : Master Soundcloud
How To Use Soundcloud To Get Real Targeted Fans And Sell More Music
If you are serious about your band promotion, you need to leverage the power of Soundcloud.

Lots of bands are struggling to grow their music business because they just don't know where to find their fans!
I feel your pain. In this book I will walk you through a complete marketing plan template that will help you grow your fan base instantly.
1265 faithful highly-targeted followers in 5 months
Do you have a good fan base? Having loyal followers is the number one thing you should focus on to boost your success.
So how to market your music?
I created a unique guide for indies and music businesses to help you build a good music marketing strategy on Souncloud and turn this platform into a lead generator.


No bots or any software needed

The fans you will get naturally are people who are interested into your music genre. At the end of the book you will be able to grow your fan base and get new buyers from Soundcloud.
How To Promote Your Music and Get More Real Targeted Fans ?

If you follow the steps in this book, I'd be surprised if you didn't make an enormous and fast return on your investment.
Simply click the "Buy Now" button on this page and you'll easily be able to follow see book from your computer, tablet or any smart phone and start your music promotion with Soundcloud
Targeted Fans = More Sale
You will be able to :
Build a strong online presence
Create the perfect Soundcloud profile
Get new targeted fans
Use Soundcloud as a lead generator to your online store and make more sales
Develop an efficient music marketing strategy
And more
Take this guide now and you could be making more money starting next week.
Your Instructor
Hi! My name is Thomas and I studied Music Business with Berklee Music School. I am the co-owner of Reminiscence Publishing LLC and Music Marketing Rescue. I have a passion for Music Marketing, Music Licensing and Music Publishing. I've been in the music industry for over 20 years as a composer and then as a music publisher. Recently I have been awarded as a permanent member by SACEM (French PRO). Today, I am sharing with you my great tips for a successful career in the music Industry.