You've probably heard people say, "the money is in the list." That old adage applies to indie musicians as much as it does to an e-commerce business. But having a list is not enough, it's just a bunch of email addresses in a big box, you'll have to put in place a great system to convert those leads into customers.


How to Become a Profitable Musician:

1.) You attract fans on a special page on your website (Squeeze Page).
2.) They enter an email address in exchange for free music.
3.) The autoresponder sends friendly emails for a few days to build a relationship.
4.) The autoresponder sends offers to buy the music.
5.) BING >>> You've got new sales every day on auto pilot. No kidding.
The point is to get your audience to go from "Free" to "Paid" . This strategy is literally the key to selling more music, and the best part is that everything is automatic so that you can focus on what matters to you: making music! This strategy convert strangers into friends, friends into customers and customers into raving fans.
"Email marketing is 40 times as effective as Facebook and Twitter, combined." (DigitalMusicNews)
The Course
I will teach you how to set up an opt-in page, where to get subscribers and the most important, how you can monetize your mailing list while growing it!

It contains 3+ hours of content. It's designed for anyone, regardless of experience level, who wishes to improve their music sales.

. We will take you step by step through setting up your email gate, squeeze page and autoresponder.
. We will show you how to send traffic to your selling system with free traffic, Facebook Ads or Adwords.
. We will share with you the email templates we use for engaging fans and selling music.
It's not easy to engage with fans, and even more difficult to ask them to buy from you. Well, we want to help you with that problem. We will share with you the follow-up emails sequence we use; these emails work like a charm, because you engage with your fans and don't try to get the sale right away–and we are giving them to you just because we want to see you succeed.
Copy-And-Paste the Email Followup Series and get more opens and sales from your list! It's that easy.
Social media gets a lot of attention, but the most valuable digital channel is email.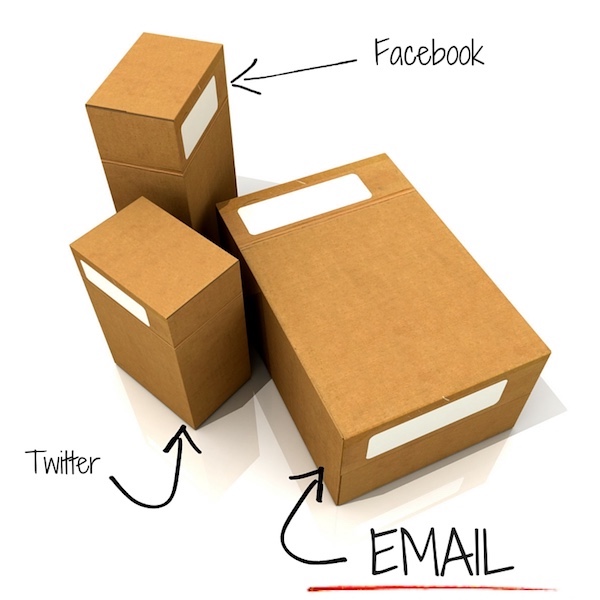 "If you have 2,000 Facebook fans usually only 2-5 people will see each post you publish" says Stuart Marler from Retriever Digital.

Open rates for email marketing messages are generally in the 20 – 30% range, meaning your message is 5x more likely to be seen through email than Facebook.
According to AWeber Email Marketing:
. 74% of consumers prefer to receive commercial communications via email
. 66% of consumers have made a purchase online as a result of an email marketing message
. 138% more is spent by consumers who receive email offers than those who don't
if you want to grow your music sales and your fans just happen to have an email address… …this video course is for you. However you can also find all what I teach online for free but you'll have to figure out how to put everything in place by yourself, with this video course you'll just have to follow the step by step instructions.